Home > Accounting and Tax Guide
How Hiring An Expert Can Help Your Business During Year End Closing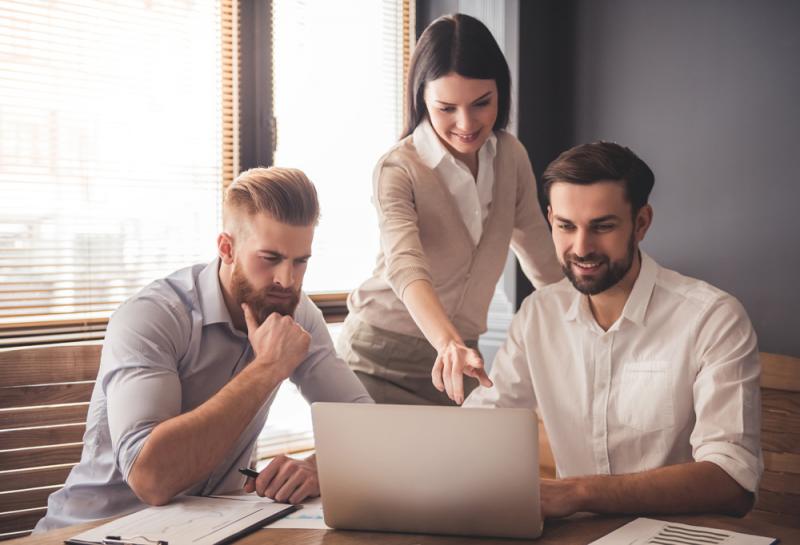 There is always a steady flow of work in the accounting department. However, there are times throughout the year that are especially busy, such as the fiscal year-end.
The financial year-end is in clear sight and, for many companies, the end of the year process starts in December to ensure that the deadlines are met and that the books are in order for the auditors by April. As the workload increases, businesses often look to recruiters to assist in finding them suitable candidates who can support their existing teams.
However, recruiting someone on a permanent basis may not be ideal for your budget. Hiring an accounting temp during the hectic fiscal year-end process is a great option.
The advantages of hiring a year end professional are:
You will get the help of qualified candidates without the need for excessive training.
Although each business is different, the basic accounting principles apply across the board.
When you work with a staffing agency that only recruits accounting and finance staff, you know that they have the knowledge to hire the right people. As a result, you won't have to spend too much time on basic accounting practice during the busy days of the fiscal year-end.
Although temps that are generalized office workers who may eventually be able to learn the job, you want someone who can start helping immediately. This specialization can make a difference.
Highly Skilled, Niche Experience
Temps generally have a specific skill set and are used to performing on very niche projects. Having a highly specialized person on your team can really drive your company forward. By working as a team with the temp, you may find new ideas on how to streamline some year-end closing procedures based on their experiences. For business owners and managers who are always looking to improve their processes, this is another great benefit to working with an experienced accounting temp.
More Help Means Fewer Errors
Accounting is a field that does not allow much room for error. However, as the stress of the fiscal year-end deadline approaches with the combination of long hours, the potential to make mistakes is higher. You can ease some of this stress by using the help of an accounting temp.
Accounting Temps can Help You Meet Tight Deadlines
Most accounting agencies have their staff working long hours in order to meet the fiscal year-end deadlines. However, there are only so many hours a day to do this.
Additionally, the wrapping of year-end procedures, business is continuing as usual and the accounting department is pulled in various directions.
By having a staffing agency send you qualified accounting temps, you can guarantee that you have the proper backup when these problems occur. More employees implies that there is a better possibility of meeting these tight deadlines.
Temporary employees bring new ideas and unique skills to the company, while also allowing current team members to move towards more challenging roles.
After Fiscal Year-End is Over, You can End Your Contract
The excellent thing about working with a temp is that you can get a qualified candidate during your busy time and then end the agreement when the company returns to normal. Just ensure your staffing agency has completed the dates you expect the year-end workflow, and they will work with you to find the right candidate for the project.
Financials4Rent offers Interim Year-end Professional to your accounting department during the year-end closing. We listen to your needs and ensure that the process of on boarding a temp is not an unnecessarily time-consuming exercise. Our interim year-end professionals provide you with accurate insights, overviews, and reports while your staff stays focused on their day-to-day activities.
Closing out your books for the year can be a daunting task. The experienced year-end professionals of Financials4Rent bring your books up-to-date, check if all postings are done, and prepare the year-end files for your accountant. Get started today!
comments powered by

Disqus