Accounting News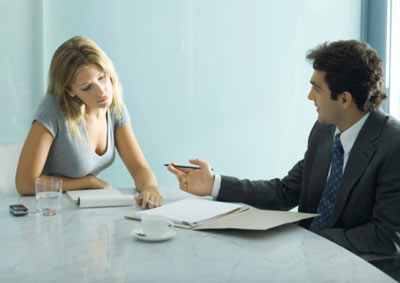 Three accounting professors will join the University after the Board of Trustees approved the hires at its meeting last week. All three will replace employees who left, Jon Davis, head of the accounting department, said. The new professors are Vikrant ...
(Jan 22, 2017, Daily Illini)
Newton County is implementing changes to address issues discovered during the forensic audit of the county's financial practices last year, according to a news release from Newton County Public Information Officer Bryan Fazio. The findings of the audit ...
(Jan 21, 2017, Covington News)
Amazon voice technology to be used for artificial intelligence in ...
(Jan 20, 2017, Accounting Today)
The accounting change should not affect profit sharing for UAW hourly workers because the formula is based on the automaker's pretax profits in North America. Last year, workers received an average pretax profit-sharing check of $6,900. The automaker ...
(Jan 20, 2017, Detroit Free Press)
POCATELLO — For the past 14 years, Idaho State University's Beta Alpha Psi accounting club has held a Volunteer Income Tax Assistance program. With tax season upon us, the VITA program will again be offered to students and community members alike ...
(Jan 20, 2017, Idaho State Journal)
A CPA for more than 20 years, James Bohl has provided his clients high-quality personalized accounting and financial services. Their history in the franchise market, combined with an extraordinary level of client service, is what has kept clients ...
(Jan 20, 2017, QNS.com)
Hedge Accounting Insight provides all the functionality of Fair Value Insight as well as comprehensive hedge effectiveness test reports for compliance with IFRS hedge accounting standards, full pass/fail hedge testing transparency, and greater ...
(Jan 20, 2017, FINCAD News)
According to the SEC's order, the hedge accounting violations involved 20 fixed-rate commercial loans originated by HomeStreet for which it entered into interest-rate swaps. Under hedge accounting, companies must periodically assess the hedging ...
(Jan 20, 2017, CFO)
Details: South Jersey accounting firm Haefele Flanagan Certified Public Accountants and Consultants, has acquired Ratner and Associates, a CPA firm based in Bala Cynwyd, Pennsylvania. The deal will expand the combined firm's footprint and services to ...
(Jan 20, 2017, Accounting Today)
Blue Benefits Consulting Inc., an affiliate of Top 100 accounting firm Blue & Co., has merged in Indiana Benefits Inc., effective Jan. 2, 2017, expanding the firm's benefits consulting business. Blue plans to retain IBI's current offices in Bloomington ...
(Jan 20, 2017, Accounting Today)
South Jersey accounting firm acquires Philadelphia-area Ratner ...
(Jan 20, 2017, NJBIZ)
The U.S. Securities and Exchange Commission said that General Motors (GM) agreed to pay a $1 million penalty to settle charges that deficient internal accounting controls prevented the company from properly assessing the potential impact on its ...
(Jan 20, 2017, RTT News)