Accounting News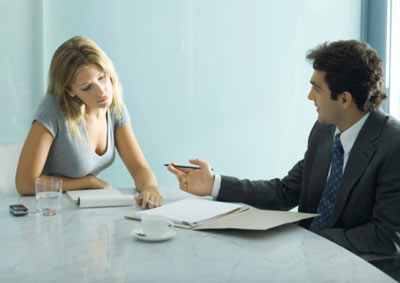 Like an aftereffect of a sci-fi film, the rise in automation within corporate financial teams has led to fears and anxiety: Will humans no longer be needed in the accounting department? Are the CFO and corporate treasurer becoming extinct? Look at ...
(May 27, 2016, PYMNTS.com)
(CNN) Donald Trump told CNN on Thursday that full accounting of a veterans' fundraiser in January will be released on Monday, Memorial Day. Trump said repeatedly that the fundraiser, held in lieu of Trump participating in a Fox News Republican ...
(May 26, 2016, CNN International)
WASHINGTON -- Chinese e-commerce giant Alibaba wowed investors when it went public in the U.S. in September 2014, and its profits have bucked Wall Street expectations amid the Chinese economy's slowdown. Yet its unorthodox business structure has ...
(May 26, 2016, San Jose Mercury News)
The flexibility to reallocate proceeds to expenditures using an accounting method other than direct tracing has been a well-recognized and much-appreciated opportunity under the allocation and accounting rules of IRC section 141. The former proposed ...
(May 26, 2016, The National Law Review)
It's a great time to be a young student entering the profession. According to the 2015 AICPA Trends in the Supply of Accounting Graduates and the Demand for Public Accounting Recruits report, "Enrollment in accounting programs reached an all-time high ...
(May 26, 2016, Accounting Today)
Eldessouky most recently served as senior vice president, controller and chief accounting officer for Tyco beginning in 2011. During his stint at Tyco, the executive helped drive the redesign the controller's organization and the implementation of an ...
(May 26, 2016, TheStreet.com)
"The Tennessee Wesleyan MBA degree with a concentration in accounting features a distinctive curriculum, integrating wide range of content to ensure students are well-prepared to advance their careers," MBA Program Director Dan Gilbert said. "We are ...
(May 26, 2016, The Daily Post-Athenian)
McMinn Central High School plans to offer an advanced accounting course this coming school year, 2016-17. Students who elect to take this course will have the opportunity to take an AP-type placement test at the end of the course. If students make a ...
(May 26, 2016, The Daily Post-Athenian)
"The integration of our fundraising platform, Elevate, with our fund accounting platform, MIP, helps facilitate and strengthen that collaboration between departments, and gives both finance and development professionals a much more holistic and aligned ...
(May 26, 2016, PR Newswire (press release))
Federal regulators are investigating the accounting practices of Alibaba Group Holding Ltd., the e-commerce giant whose blockbuster U.S. stock-market debut helped win a wide following for Chinese tech firms, report Alyssa Abkowitz and Michael Rapoport ...
(May 26, 2016, Wall Street Journal (blog))
(May 26, 2016) — This spring, University of Kentucky accounting students again partnered with Dean Dorton Allen Ford, one of the largest certified public accounting firms in the Southeast, to gain real-world internal audit experience by performing ...
(May 26, 2016, UKNow (press release))
Shares in Alibaba fell the most in four months after it revealed that the SEC is looking into its accounting practices. The information was disclosed in Alibaba's annual report filing. Bloomberg's Rosalind Chin reports on "First Up." (Source: Bloomberg ...
(May 25, 2016, Bloomberg)