Accounting News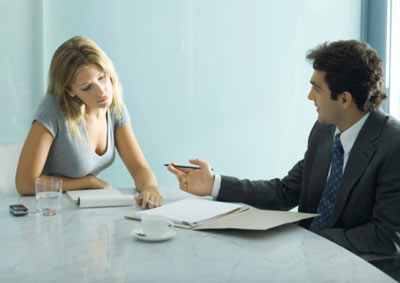 Each year, Accounting Today checks in with the foremost people in the accounting profession to see what issues are keeping them up at night (see "Plenty on Their minds," above), which inevitably yields a weighty list of dire concerns. This year, to ...
(Sep 29, 2016, Accounting Today)
In addition the proposal would simplify the accounting for certain options or guarantees in variable products (such as guaranteed minimum death, accumulation, income and withdrawal benefits) by requiring those benefits to be measured at fair value ...
(Sep 29, 2016, Accounting Today)
The Chamis and Kelly Accounting and Insurance office, off Riverside Drive, burned fiercely Sunday morning, taking boxes of paperwork with it. Española Fire Lt. Johnny Martinez said the cause of the fire was not clear, but firefighters received the call ...
(Sep 29, 2016, Rio Grande Sun)
NORWALK, Conn.--(BUSINESS WIRE)--The Financial Accounting Standards Board (FASB) today issued a proposed Accounting Standards Update (ASU) intended to improve financial reporting for insurance companies that issue long-duration contracts, ...
(Sep 29, 2016, Business Wire (press release))
In July 2015, the Financial Accounting Standards Board (FASB) issued Accounting Standards Update (ASU) 2015-12, Plan Accounting: Defined Benefit Pension Plans (Topic 960), Defined Contribution Pension Plans (Topic 962), Health and Welfare Benefit ...
(Sep 29, 2016, Mondaq News Alerts (registration))
The world of business rests on an accountants shoulders, for it is they who are responsible for the management and analysis of transactions and capital holdings. Another, more old fashioned term for an accountant is a "bookkeeper" as the ...
(Sep 28, 2016, Times Higher Education (THE))
The AICPA announced on Wednesday that they will be partnering with state CPA societies across the country to increase the amount high school educators teaching high-level accounting courses. Over the course of the current school year, the AICPA will ...
(Sep 28, 2016, Accounting Today (blog))
Accounting software developer Sage has warned that the Windows 10 Anniversary Edition may break your Sage 50 installation. In an advisory circulated to customers on Tuesday, Sage says the latest version of Microsoft's operating system can create a ...
(Sep 28, 2016, The Register)
Those interested in getting a crash course in the fundamentals of accounting are invited to attend a free introductory program at Walsh College's campus in Troy held on Saturdays throughout October. The course is made possible through a gift made in ...
(Sep 27, 2016, The Oakland Press)
Weatherford filed its first restatement on March 8, 2011. That restatement was intended to address a four-year income tax accounting fraud allegedly perpetrated by James Hudgins, the vice president of tax and later an officer of Weatherford, and Darryl ...
(Sep 27, 2016, MarketWatch)
Elisse Walter, a former chair of the Securities and Exchange Commission and a current director on the Sustainability Accounting Standards Board, spoke Monday at a Financial Executives International and Ernst & Young conference on financial reporting at ...
(Sep 27, 2016, Accounting Today)
SOUTHINGTON — The bookkeeper placed on leave after the start of a police investigation into $9,000 that went missing from a safe at Southington High School was previously involved in an accounting error that led administrators to say they had lost ...
(Sep 27, 2016, Meriden Record-Journal)