Accounting News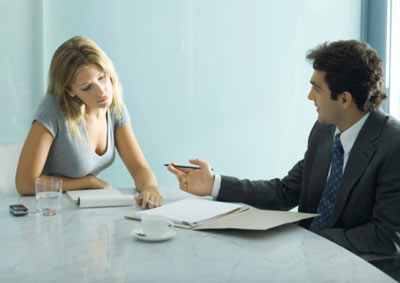 KPMG's 26th Annual Accounting & Financial Reporting Symposium To Address Revenue Recognition, FASB ...
(Aug 23, 2016, PR Newswire (press release))
Accounting is one reality that no business can escape. There are already a lot of companies out there that make accounting and invoicing software and some of them, like Intuit, are billion-dollar companies with brands that have a high level of name ...
(Aug 23, 2016, Tech.Co)
CHICAGO, Aug. 23, 2016 /PRNewswire/ -- Ostrow Reisin Berk & Abrams, Ltd. (ORBA), one of Chicago's largest independent accounting firms, is pleased to announce that it is joining forces with Chicago-based Red Granite, an accounting, bookkeeping and ...
(Aug 23, 2016, PR Newswire (press release))
CLIFTON, N.J., Aug. 23, 2016 /PRNewswire/ -- The accounting and consultancy firm SaxBST today announced that it is relaunching as Sax with a renewed focus on growth opportunities in its regional New Jersey/New York markets. Sax will continue to serve ...
(Aug 23, 2016, PR Newswire (press release))
PorteBrown.com, a Chicagoland accounting firm providing accounting, audit, tax, technology and wealth management services, is pleased to announce it has been named among the top 200 largest accounting firms in the U.S. by The Platt Group/Inside Public ...
(Aug 23, 2016, PR Newswire (press release))
Students searching for a master's degree in accounting will soon need to look no further than the Samuel Curtis Johnson Graduate School of Management. The school's new master's program, formally titled the 'Master of Professional Studies in Management ...
(Aug 22, 2016, Cornell University The Cornell Daily Sun)
The University of Hawaiʻi at Mānoa Shidler College of Business has received an endowed scholarship from the Accounting and Financial Women's Alliance ( AFWA ). The AFWA Cheigh–Luke Endowed Scholarship will provide tuition assistance to the best ...
(Aug 22, 2016, UH System Current News)
There were almost 1600 reasons for university students and recent graduates to look to Deloitte, EY, KPMG and PricewaterhouseCoopers for positions in the past financial year. That's the number of graduates the big four accounting and advisory firms ...
(Aug 22, 2016, The Australian Financial Review)
I speak to hundreds of accountants a year who call me primarily with practice management problems, and I am pleased to assist them. However, when I ask them if they have taken at least one MAP program in the last five years, they reply that they don't ...
(Aug 22, 2016, Accounting Today)
Senior accountant for multi-faceted management/administrative services company. Fulltime, competitive salary and benefits. Responsibilities require a high level working knowledge of general ledger, financial and accounting software applications ...
(Aug 22, 2016, The Southern)
As part of the latest deal, approximately 45 people from Weltman Bernfield, including nine partners, will join Wipfli's more than 1,600 professionals. Wipfli ranked 19th on Accounting Today's 2016 list of the Top 100 Firms, with $227 million in annual ...
(Aug 22, 2016, Accounting Today)
The U.S. Army had to make trillions of dollars worth of accounting manipulations in 2015 just to balance its books because its finances are so disjointed and convoluted, according to a report from the Department of Defense's Inspector General. The ...
(Aug 22, 2016, Patch.com)