Accounting News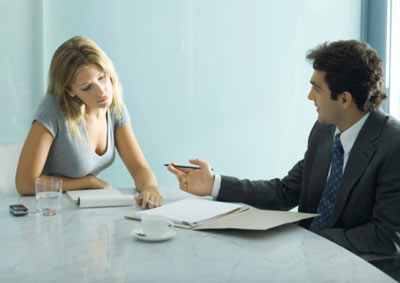 FRANKFURT (Reuters) - Euro zone banks better prepared to adapt new accounting rules called IFRS 9 suffered a more modest reduction in their capital from the changed standards, the European Central Bank said on Friday. An employee inspects a 20 cent ...
(Nov 24, 2017, Reuters)
The United States' entry into World War II marked the start of the largest business undertaking in the nation's history, and accountants were needed to keep track of records and act as auditors. New taxes and regulations on manufacturing required their ...
(Nov 24, 2017, The CPA Journal)
This year, Realty Butler grew from 12 employees to 40 and now, Bench Accounting co-founder Jordan Menashy joins the SaaS company as Chief Revenue Officer. "After months of observing Realty Butler's growth as a board member, I was overwhelmed by ...
(Nov 23, 2017, Markets Insider)
The ongoing move by the top financial regulatory body, designed to encourage accountants to leverage their audit efforts, will help "cope with lurking issues in the Korean financial market as a whole and lay the groundwork for financial policymaking ...
(Nov 23, 2017, The Korea Herald)
City of Sedalia finance department appoints new accounting manager. Peggy Bay has been promoted from accounting technician to the new finance department accounting manager for the City of Sedalia. Photo by Nuria Martinez-Keel | Democrat. × ...
(Nov 22, 2017, Sedalia Democrat)
Geospace Technologies (NASDAQ:GEOS) says in an SEC filing that after a review, it made errors in how it classified inventories. The errors cover fiscal 2015 and 2016, the company says, and those statements shouldn't be relied upon. The company had ...
(Nov 22, 2017, Seeking Alpha)
Jed Ballard Joins Northrim BanCorp as Chief Financial Officer Following Frye's Transition to Corporate Accounting ...
(Nov 22, 2017, GlobeNewswire (press release))
It used to be that nonprofit accounting was the staid uncle of applications, with not much changing from year to year. That's simply not true anymore, with vendors of nonprofit software working hard to keep up with the changing times, changing ...
(Nov 22, 2017, Accounting Today)
Southern California CPA firm Haskell & White LLP was recognized by Kids Konnected at its annual gala recently for years of support for the nonprofit, which connects youths and families that have been afflicted by cancer in order to build a support ...
(Nov 22, 2017, CPAPracticeAdvisor.com)
Solutions for CPA Firm Leaders (http://ritakeller.com/blog/): Favorite opening of the week: "Accountants often struggle with making decisions. When they can't make a decision, then that is a decision." Some leadership techniques will do anything except ...
(Nov 22, 2017, Accounting Today)
Marybeth Shamrock: Actually, our survey indicates that 13 percent of our respondents have already completed their accounting assessment. Therefore, there are 35 percent of respondents who have not made progress towards assessing the impacts of the ...
(Nov 22, 2017, FEI Daily)
This naturally raises myriad opportunities for thought leaders in accounting and financial planning: types of retirement and savings programs and how to change them, how to get more kids into college without tens of thousands of dollars in debt, how to ...
(Nov 22, 2017, Accountingweb.com)