Accounting News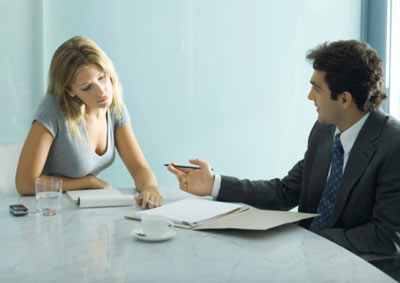 An annual audit for the Tulare Regional Medical Center, released Wednesday, has discovered almost $10 million in accounting errors, many connected with payroll transactions between the hospital and its managing agency, Healthcare Conglomerate ...
(Apr 26, 2017, Visalia Times-Delta)
The Association of Chartered Certified Accountants welcomed top officials from some of the world's leading accounting organizations to an event highlighting the growing importance of integrated reporting. Leaders of the ACCA, the International ...
(Apr 26, 2017, Accounting Today)
Every business imaginable needs effective record-keeping practices and accountants to manage them — especially industries where accounting doesn't immediately come to mind. Professional sports organizations are filled with financial advisors, as is ...
(Apr 26, 2017, Accountingweb.com (blog))
In an April 25 letter to Public Company Accounting Oversight Board Chairman James Doty, Massachusetts Senators Elizabeth Warren and Edward Markey said they were concerned that the accounting company issued clean audit reports for Wells Fargo & Co ...
(Apr 26, 2017, Going Concern)
Wake Forest University and Elon University have some of the best undergraduate accounting programs in the nation, according to a new survey. The survey, by Accounting.com, lists the top 50 bachelor's programs at colleges and universities for accounting ...
(Apr 26, 2017, Triad Business Journal)
Perrigo Co.'s PRGO 1.13% agreement with auditor Ernst & Young over an accounting issue, announced late Tuesday, paves the way for the drugmaker to file its delayed 10K annual report and removes one problem from CEO John Hendrickson's overfull ...
(Apr 25, 2017, Wall Street Journal (subscription))
Auditor General DePasquale Tuesday said an audit has found major accounting and oversight problems in the state's unemployment compensation system. While acknowledging improvements were made, DePasquale slammed Labor & Industry's ...
(Apr 25, 2017, Wilkes Barre Times-Leader)
Elon University's accounting program is 19th in the nation in a ranking by Accounting.com, an online resource for accounting students and professionals. The program is part of the Martha and Spencer Love School of Business. Only two other North ...
(Apr 25, 2017, Burlington Times News)
Subsequent work by accounting, criminology and legal scholars has shown that behind most accounting scandals is not so much criminal intent as good people who get lured into wrongdoing by moral laxity and errors in judgment influenced by financial ...
(Apr 25, 2017, Daily Beast)
However, after making the appropriate adjustments under Uniform Accounting Financial Reporting Standards (UAFRS), it is apparent that profitability has actually been much stronger than as-reported metrics suggest, and still growing materially, which ...
(Apr 25, 2017, Seeking Alpha)
The IFRS Foundation, the group that oversees the International Accounting Standards Board and its work on International Financial Reporting Standards, issued its annual report for 2016 on Tuesday, with a look ahead at where global standards are ...
(Apr 25, 2017, Accounting Today)
The Barrys, who live in Scottsdale, Ariz., donated the money to recruit or retain an accounting professor, as well as cover costs related to faculty recruitment, research projects, faculty and staff development, curriculum development, teaching ...
(Apr 25, 2017, Toledo Blade)