Accounting News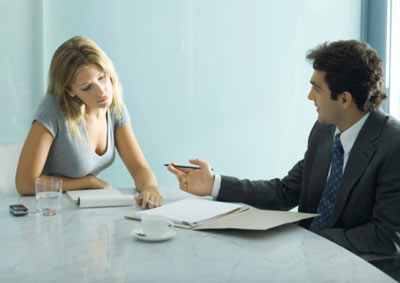 Adam Beesley of Adam Up Accounting (get that pun there?) is a regular guy who happens to be a talented accountant. And he helps out other regular folks with their business financials. "Jeans, T-shirt, hat and beard – this is me," Beesley said, sitting ...
(Sep 21, 2017, Daily Herald)
A Big Four accounting says its planning a significant expansion in Orlando, and a move into the city's tallest building, the SunTrust Center. Ernst & Young said it signed a lease for 7,763 square feet space spanning the 28th floor. The firm said it ...
(Sep 21, 2017, Orlando Sentinel)
LAKEWOOD, CO (September 21, 2017) — CU Service Network is excited to announce their first credit union client in New Jersey, and newest outsourced accounting client as Pinnacle FCU. The credit union, located in Edison, NJ, has signed contracts for ...
(Sep 21, 2017, CUinsight.com (press release))
A list of accounting firms was published in the Monday, September 25 combined issue of the Fairfield and Westchester County Business Journals. The lists contain a sampling of accounting firms that are located within Westchester and Fairfield counties ...
(Sep 21, 2017, Westfair Online)
MENDOTA — The rosy picture initially portrayed last month for the Mendota High School budget ended up in the deep red due to a "human error" in Lee County according to a report during the budget hearing portion of the board of education meeting ...
(Sep 21, 2017, LaSalle News Tribune)
FILE - In this Tuesday, Aug. 29, 2017, file photo, water from Addicks Reservoir flows into neighborhoods as floodwaters from Harvey rise in Houston. Allstate expects $593 million in insurance losses for August due to Hurricane Harvey. That marks a ...
(Sep 21, 2017, ABC News)
Too often firms only think about hiring more accounting graduates. This strategy is getting more difficult to execute while service lines call for skills other than accounting (e.g., finance, data analytics, technology, HR, marketing and sales). This ...
(Sep 21, 2017, Accounting Today)
A director at AlixPartners, Galiski, BS/MBA '92, guides companies through complex corporate investigations, financial forensics, interim management appointments, purchase price disputes and other accounting and financial issues. Galiski, a CPA and ...
(Sep 21, 2017, University at Buffalo Reporter)
The company announced news on Wednesday (Sept. 20) that it has launched Alan, chatbot technology designed to assist business accountants. The solution is integrated into Gappify's cloud accounting software and can complete various tasks related to ...
(Sep 21, 2017, PYMNTS.com)
As the demands placed on professionals in all fields continue to change rapidly, particular attention has been paid to accounting education programs. There has been much debate as to their effectiveness, and this month, The CPA Journal examines the ...
(Sep 21, 2017, The CPA Journal)
Hill International Announces Restatement Associated with Accounting for Foreign Currency Translation Adjustments ...
(Sep 21, 2017, Nasdaq)
MIAMI, Sept. 21, 2017 /PRNewswire/ -- The word "accounting" can scare anyone who has not spent time learning the complex system of finances. But in reality, when taught the correct way and with the assistance of modern technology, small business owners ...
(Sep 20, 2017, PR Newswire (press release))