Accounting News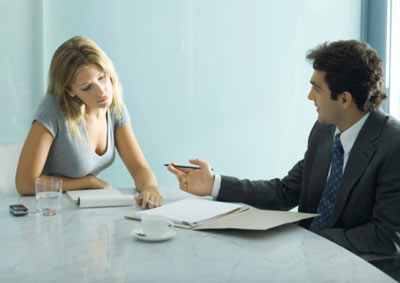 Tax season has arrived, as the Super Bowl recently reminded us: In the first half alone, two commercials encouraged viewers to trust computers to do our taxes, the first from H&R Block with its new partner Watson, and the second from TurboTax with its ...
(Feb 20, 2017, WIRED)
LSWG admits Jon Holmes to principal group. The certified public accounting firm of LSWG recently announced that Jon C. Holmes, CPA, has been admitted to the firm's principal group. Holmes joined the firm in early 2014 as a manager in LSWG's Frederick ...
(Feb 20, 2017, Frederick News Post (subscription))
Auditors raised a series of concerns about the accounts of a Sikh free school that was later put into special measures, TES can reveal. The 2013-14 and 2014-15, accounts for the Sevak Education Trust, which sponsors the Seva School in Coventry, were ...
(Feb 20, 2017, TES News)
(MENAFN Editorial) A public accountant is someone charged with providing accounting services for businesses, individuals, non-profit organizations and governments, while the services provided by public accounting firms will vary in accordance to the ...
(Feb 20, 2017, MENAFN.COM)
HARLINGEN — The Valley's largest locally-owned accounting firm has merged with national company Carr, Riggs and Ingram. Long Chilton LLP, established in 1951, employs around 100 people in accounting and related fields, such as auditing, tax and ...
(Feb 19, 2017, Brownsville Herald)
Herc Rentals has selected Lucernex Lease Administration and Lucernex Rent Accounting to manage its real estate leases. Because of upcoming FASB Topic 842 and IASB IFRS 16 effective dates, transparency into leases and lease accounting is extremely ...
(Feb 18, 2017, Rental Equipment Register (registration))
Adams has her bachelor's degree in accounting and her master's degree in taxation. She specializes in small business, personal and agricultural accounting, is familiar with Quickbooks (desktop and online) and Zero accounting software, and welcomes new ...
(Feb 18, 2017, Rio Blanco Herald Times)
COLUMBUS - The Ohio CPA Foundation is preparing racially and ethnically underrepresented accounting majors for successful careers as future CPAs at the Accounting Careers Leadership Academy (ACLA). Applications for the program are available now ...
(Feb 18, 2017, Fremont News Messenger)
One problem with your case is that it may not be practical to sue or otherwise seek compensation from the accounting firm, given the relatively small dollar amounts involved. Even if you were to win, you would not be able to recover the extra taxes you ...
(Feb 17, 2017, Houston Chronicle)
ivotal changes, from a political, regulatory, economic and strategic perspective, are recasting the life sciences landscape. As the spotlight shines on non-GAAP financial measures, there is increased focus on professional judgment. CFOs, Corporate ...
(Feb 17, 2017, STAT)
Our firm, HMWC CPAs & Business Advisors, a local accounting firm in the Orange County city of Tustin, Calif., was launched from entrepreneurial beginnings. The founder, a native of New York, headed west to California, where he originated the firm in ...
(Feb 17, 2017, Accounting Today)
Accounting firm BDO USA has inked a deal to help market Indiggo's leadership effectiveness technology. Indiggo's new Leadership Platform is designed to focus an organization's leaders and managers on the most important priorities. The solution is ...
(Feb 17, 2017, Accounting Today)