Home > Accounting and Tax Guide
RBL Bank Credit Card - How to Apply Online?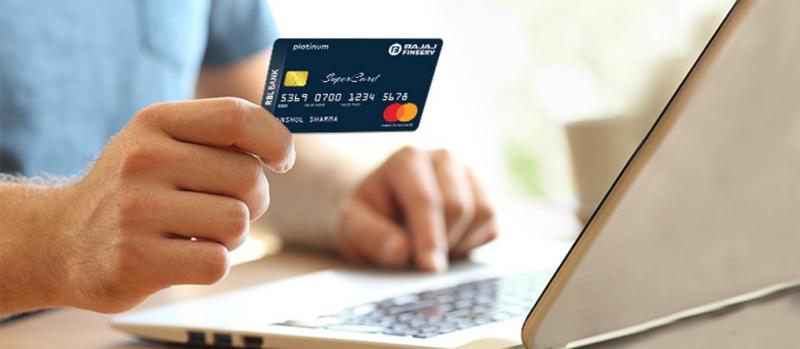 In recent years, credit cards have become one of the most popular means of payment across India. According to data compiled by the Reserve Bank of India, there are currently 48.9 million active credit cards in circulation (as of August, 2019), almost a 10 million increase since last year. Such staggering growth is largely credited to the convenience these alternate modes of payment have to offer, along with the availability and ease of application introduced by the card issuers.
Today, most financial institutions have shifted their application process online for easier and more convenient processing. Almost every major card issuer supports online applications for their products. Prospective cardholders can easily access all the necessary information as well as apply online for their preferred credit card.
Usually, the application process varies slightly between financial institutions. Let's take a look at the streamlined and time saving process of online application for feature rich cards like the Bajaj Finserv RBL Bank SuperCard.
How to apply online
The online application process is user friendly and intuitive. Here is a step by step breakdown of the process.
First, navigate to the official website of the financial institution and select the option to apply for a Bajaj Finserv RBL credit card. It will redirect you to a page where you will have to enter some essential details like name, contact information, address, occupation, income, PAN details, etc. Fill the form carefully and click on submit.
Upon successful submission, you will receive an OPT on your registered mobile number to validate the contact information. Enter the OTP and click on proceed.
If you are an existing customer, you will be eligible for a pre-approved offer. These offers further simplify the process of application by eliminating the lengthy application process. Pre-approved offers are available on credit cards as well as other secured and unsecured loans like personal loans, business loans, home loans, etc. You can also check your pre-approved offer by simply sharing some essential details online.
You will be presented with an option to select from the different types of Bajaj Finserv RBL Bank credit cards on offer. There are 11 different types of products that you can choose from; these include –
Platinum Choice SuperCard.
Platinum Choice First-Year-Free SuperCard.
Platinum Plus SuperCard.
Platinum Plus First-Year-Free SuperCard.
World Prime SuperCard.
World Plus SuperCard.
Doctor's SuperCard.
Value Plus SuperCard.
Shop Smart SuperCard.
Travel Easy SuperCard.
CA SuperCard.
Select the right credit card for yourself that best suits your financial requirement and needs.
5. Check all your entered details carefully for discrepancy. After confirming all the information is correct, submit your application form.
After successful verification of all the details and submission of the necessary documents, your RBL credit card will be sent to the billing address.
Documents required to apply for a credit card
Applicants have to mandatorily submit certain documents while applying for a credit card. Requisite document submission is one of the most important things to know before applying for a credit card. Here is a list of the necessary documents.
Proof of identity – Aadhaar Card, Voter ID, passport, Driving license, etc. can be submitted as valid identity proof.
Proof of residence – As address proof, you can submit a copy of Aadhaar Card, passport, Voter ID, utility bills, etc.
Proof of income – Income Tax returns, payslip of the previous month, Form 16, etc. acts as valid income proof.
Other than that, you might have to submit a copy of your PAN Card as well as Form 60 when you apply for Bajaj Finserv RBL Bank Credit Card online.
Combining the features of 4 cards in one, the Bajaj Finserv RBL credit card can be the ideal financial tool to cater to all your financial requirements. With the integration of online application facility, you can easily avail and enjoy the benefits of this credit card.
comments powered by

Disqus