Home > Accounting and Tax Guide
How To Choose Outsourced Accounting Services
Put your business on the path to success by finding the right outsourced accounting services for your company! Deciding on an accounting firm to handle your business's financial affairs can make or break your company. So, you need to take a calculated approach to the selection process to ensure a beneficial working relationship.
Before you even start contacting accounting teams, you should assess your company's current needs, think about what services your business may require in the future, and determine the qualifications and combined experience of the accounting firms you wish to engage.
Let's explore some of the most critical factors in deciding on outsourced accounting services.
Credentials, Licenses, and Certifications
Maintain peace of mind by hiring a qualified accounting company. One would expect the employees of an accounting firm to hold accounting degrees and state accounting licenses, but business owners would do well to double-check. It would also be best to ask about any specialized certifications that indicate a certain depth of knowledge in various accounting systems.
Once you have various individuals' names within a given accounting firm, you can cross-reference those with the licensing authorities' websites to see if any team members experienced disciplinary actions.
Minor infractions unrelated to financial trustworthiness shouldn't cause much concern. However, discipline for financial malfeasance represents a major red flag.
Expertise in Your Industry
Small businesses that wish to forego an in-house accounting department need to make sure the accounting firms they use have extensive experience working with similar companies. Even the best accountants will encounter a learning curve if they have never handled finance and accounting in your particular industry.
When contacting companies that provide outsourced accounting services, ask them if they have provided bookkeeping services and other accounting functions for clients in your specific business sector. You don't want to get billed for extra time spent deciphering unfamiliar financial statements, accounts receivable, accounts payable, and other financial data.
Full Suite of Accounting Services
While you may have a firm grasp on your company's current accounting needs, those needs may change in the future. That's why it would help if you looked for an accounting firm that offers services your business may require a few years from now. A less expensive firm that provides basic services may prove more cost-effective now, but you may soon have to find another one.
Look for accounting firms that offer a full suite of services that include:
Bookkeeping
Audits
Cash flow analysis
Tax preparation
Mergers and acquisitions
Budget analysis
Compilations
Financial reporting
Investment reviews
Business succession planning
Even if you don't need all of these services now, you may need them in the future.
Implementation of the Latest Accounting Technology
While old-fashioned bean counters may drum up a little nostalgia for better days, you should engage an accounting firm that utilizes the latest in accounting technology. Not only will a firm's use of tech tools minimize your costs, but it also makes for a much simpler review process once you've received the services you need.
Some of the benefits of utilizing a firm up to date on the latest accounting technology include:
Higher data accuracy
Faster data retrieval
More secure file storage
Real-time integration reporting
Access to cloud data
Data Security
As hackers and scammers become more sophisticated, data security becomes of primary
importance. You don't want your sensitive data exposed to the general public through the use of outdated software or unsecured practices. Make sure you ask companies that offer outsourced accounting services about the security measures they have in place.
Focus on Customer Service
When you speak with accounting firms' representatives, try to get a sense of how much they value their customers. Does the rep seem dismissive, condescending, or inattentive? You want an accounting firm that remains available during all working hours, provides fast, detailed responses, and proactively reaches out to their customers in an ever-evolving financial climate.
About the Author: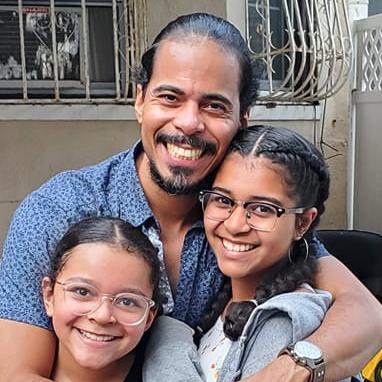 Pablo Espinal is a father, online marketer and web designer specializing in advertising for accounting professionals in the Brooklyn NY area. You can see more of what he does here: https://saaiconsulting.com/homepage/
comments powered by

Disqus