Home > Accounting and Tax Guide
Annual reviews during the Covid-19 pandemic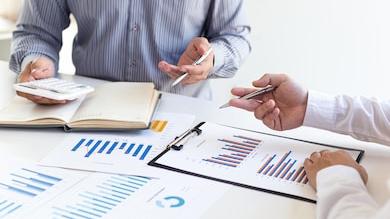 Annual reviews of your accounts are always important, but it's particularly advisable to have these carried out during the pandemic so you can see how much Covid-19 has affected your business. A reputable and dependable accountancy firm can support you with not only general book-keeping and other duties but can also conduct an annual review of your business to help you prepare your final accounts.
Assess your pandemic performance
Most businesses have been impacted by the Covid-19 pandemic, but some have been more negatively affected than others. Whilst some companies have been forced to close down or downsize dramatically, others have survived by adapting substantially. During your annual review, we can help you gain a detailed insight into how your business has performed during the pandemic and help you plan for the future to ensure your survival.
What do annual reviews consist of?
Although clients' needs can vary considerably, most annual reviews include business structure considerations, CIS/IR35 assessments and reviews of VAT schemes, personal take-home pay and whether it can be improved, comparison of costs against your competitors and sales margin analysis. The best accountancy services aim to add value wherever possible rather than just keeping you compliant with your tax and reporting obligations. Once your accounts are finalised, your year-end meeting can take place. During this meeting, the recent growth of your business will be discussed. An assessment of your future plans will also take place.
Maintain your prosperity
StriveX is a leading accountancy firm that has helped a wide range of businesses to survive and remain compliant throughout the coronavirus pandemic. Firms like StriveX provide all the support that you need throughout your journey and remove much of the stress from remaining compliant. They can help you make crucial business decisions that ensure your ongoing success, using their vast expertise to maintain your prosperity.
More key accountancy services
A reliable accountancy firm can help you with starting a business and structuring it effectively. They can provide you with vital advice on dividends, share ownership and tax payments whilst handling all your bookkeeping needs. They can provide you with ongoing support throughout the year, quickly responding to any queries and worries that you might have. Running an in-house accounting department can be very costly, but outsourcing these duties to expert accountants frees up time that you can spend focusing on what you do best.
Access funding and keep the tax burden to a minimum
The best accountants know the latest legislation inside out and can help you remain fully compliant whilst ensuring you're not overpaying a penny in tax. The work of accountants has become even more indispensable throughout the pandemic. They can help you access any Government funding that you may be entitled to, keep your business afloat when others are floundering, help you access tax breaks and benefits, help you combat debt and identify valuable opportunities even when your doors are closed to the public.
About the Author
StriveX are accountants in Reading. This firm serves individuals, business owners and start-ups, helping them achieve the prosperity and financial clarity that you're seeking.
To find out more about arranging annual reviews with StriveX, get in touch with the team today.
comments powered by

Disqus