Home > Accounting and Tax Guide
5 Key Differences Between ERP Systems and Accounting Software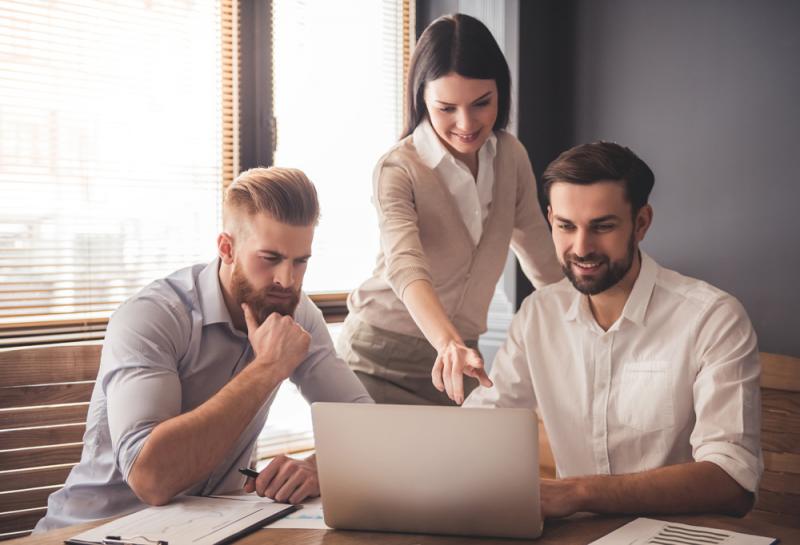 If you're mulling over whether to buy accounting software or an Enterprise Resource Planning (ERP) system, it would be wise to consider their differences. Some small companies may opt for accounting software for fear that a more integrative platform like an ERP could require a needlessly lengthy deployment with little ROI. Yet, such doubts can easily be dispelled since businesses are realizing that with increasing competitiveness a company can't afford to be without the best software solution to streamline its operations and boost efficiency.
What's more, though ERP was once used mainly by larger organizations, it is becoming increasingly popular among small businesses. Lightweight and customizable, small business ERP can typically be found as a Software as a Storage (SaaS) model, which means it can be operated remotely. Below are some major differences between accounting software and ERP.
Integration
For software, there are many kinds, ranging from office software, financial software to other software such as VPN software. The most obvious difference is that ERP software integrates virtually all of a company's departmental functions in a single software application. When a salesperson enters a new payment, or the purchasing manager buys new materials for the production lines, those items are seamlessly created and transferred to the accounting section of the software. The accounting department can then easily review and process every transaction.
An accounting software, on the other hand, is very limited, and has customarily been used only in a company's accounting department. Frequently, the accountant will have to download dozens of spreadsheets to later integrate them within the ERP software. The lack of integration makes the job sometime tedious and painful. It also keeps the accountant away from the added-value of their profession: the analysis. An ERP software is not restrictive, as it merges all relevant data, including all back office functions, and gives accountants time to focus on analysis financial information and costing structures .
Accounting Is Only One Feature of ERP
A chief hallmark of any ERP system is a central database where all information has been consolidated. It contains all types of modules, including Finance and Accounting. While many vendors tend to group accounting and other financial software together, an ERP system is all-inclusive, performing seamlessly for all the departments. It also encourages collaboration between them.
Ability to Analyze Trends
Though accounting software is useful in trend and data analysis, it provides a sliver of information compared to what you would get with a larger, more integrative platform. ERP software has been designed to give the user a panoramic view of the company, based partly on financial and accounting information.
Accounting Functionality Range is Smaller
Historically, ERP and accounting systems have been viewed, especially by small companies, as operationally similar. Yet one difference lies in their functionalities, such as size, output, range and design. Accounting software is more limited, while an ERP system covers assorted areas, including accounting.
ERP is More Scalable
The level of scalability is an important factor when deciding on accounting software vs. ERP. A company that expects to grow, large or small, needs a system that will grow with it, and this is where ERP comes in. Compared with accounting software, ERP is very scalable.
comments powered by

Disqus